Website & Marketing Resources
-Website & Marketing Resources
At Stafford Technologies we are all about the tools that make our live's easier. Why complete a task manually when you can AUTOMATE!
Below is a growing list of tools we use on a regular basis and that come highly recommended. With some, we leverage the power of bulk purchasing to bring you amazing deals.
As an example you can go to ______ Forms and purchase a one site license for $59/yr. You will receive the basic package and it functions well. But, through Stafford Technologies, we can offer you the Elite package that comes with all the bells and whistles like conditional logic, multi-page forms, basic add-ons, pro add-ons, elite add-ons and more. And we can do it for $50/yr. That's a savings of over $200 a year!
So browse through all the deals and choose the best tools for you.
Form Builder
Get your shared license for one site with all the power of an Elite package. This is the form builder you need.
Just $50/yr.
You Save – $209/yr.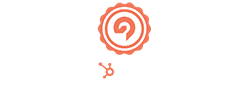 Copyright © 2019 Stafford Technologies, LLC.
All Rights Reserved.
Proudly serving small businesses since 2008.
Custom Home Builders and Tradesman can visit our sister website at Contractor Websites Plus