Are you overwhelmed by online marketing and social media? Do you have a poorly performing website and online marketing strategy? Better yet, do you have an online marketing strategy?
We get it. You've been burned with promises of "page one" Google™ rankings. Or you jumped head first into the Pay Per Click pool and watched your hard earned dollars wither away. Or maybe, your wife's nephew's best friend sold you a bill of goods and convinced you to dump all your online marketing budget into Facebook™ ads. Simply put, you're fed up.
You know there is more that can be done to help your online marketing and website performance but who the heck wants to learn it. For Pete's sake, your busy enough trying to run your own business never mind learning another industry from scratch. To make the situation even worse, you just don't think you can trust someone else to do it for you. What to do?
You could give up. After all, if we have a bad experience in a restaurant, we give up food, don't we? Of course not!
Just because you've had a bad experience up to now does not mean online marketing doesn't work. In fact, you know it does. You see it every day when you search for your company and all your competitors pop up. It's frustrating. It's beyond frustrating – it's infuriating. We can help.
That's simple. Our process.
As with our website design plans, we have a process that is tried and true. Our online marketing process in one word: SMART. It's actually an acronym for…
Specific
Your goals should be clear and specific.
Measurable
It's important to have measurable goals
Achievable
Realistic goals are successful goals.
Relevant
Relevant to your business goals.
Time-bound
Every goal needs a target date.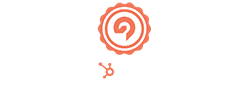 Proud Member of: