Talk to a Website Growth Strategist
Would you like to talk about your company's website? Do you need information on a growth marketing plan for your business? Would you like to submit a Help Desk ticket? Whatever you may need (within reason!) we are here to help. Plus, there are lots of ways (fill out the form – hint, hint 😉) to get in touch with us…
This is the absolute, numero 1, primo, best way to get a quick response from us. We love hearing that special "ding" when we are notified of a form fill.
If you want us right away – this'll do it…>>
If you would like to choose a time to talk hop on our calendar and choose a great time that works best for you. Be sure to let us know why we are talking so we can prepare and add some value for you right out of the gate.
Orrrrrr… you could always just fill out the form…>>
For general information you can email us at: info@staffordtechnologies.net.
We do have to warn you…we check email once, maybe twice a day.
P.S. To reach Sales/Marketing: michael@staffordtechnologies.net
Why email when you can form…>>
Yep, we still have a land line. When you call, you will probably have to leave a message. No worries, we will get back to you…
General Information: (540) 684-5547
Billing: 540-446-0826
Did we mention we love when people fill out our form…>>
For all of our existing customers we have an easy to use help desk. This is the best way to contact the team if you have a problem with a current project or a past project.
Submit a ticket and wait for the magic…
helpdesk.staffordtechnologies.net/support/
All in for forms!…>>
Look, we're not saying that the post office isn't a wonderful place but for Pete's sake why would you possibly want to mail something to us? Well, if you do, we do scrub the rust off the key and blow the dust out of the box once a year but we will get the mail… eventually. Our address is:
Stafford Technologies
111 Fiddlers Court
Stafford, Virginia 22554
Did you know forms save lives…>>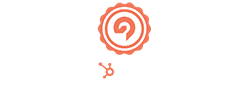 Copyright © 2019 Stafford Technologies, LLC.
All Rights Reserved.
Proudly serving small businesses since 2008.
Custom Home Builders and Tradesman can visit our sister website at Contractor Websites Plus